Welcome to Handheld Mobile Video Tours Liverpool
All you are going to need is your smartphone and a taste for adventure!
There is no better way to experience what makes a city tick, than by taking a walkingtour.
This is your chance to experience a city 'up close and personal' and discover the sights,
sounds and the people that will make your trip something special to remember.
Tour the city at your own pace
How it works..
First buy your Handheld Mobile Video Tour map and download the FREE companion App – its easy. Then your special Handheld Mobile Video Tour map works with your smartphone and takes you on an exciting journey that includes all the 'must see' visitor locations in the city. You choose how much time you want to spend and how far you want to walk. You will find a tour that is just right for you. See how it works here..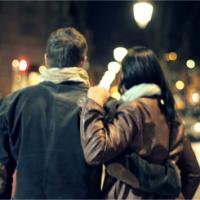 Walk
When you arrive at each location, your smartphone will automatically show you a fascinating video about the attraction you are visiting,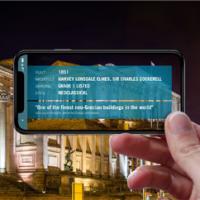 Watch
Videos include key facts and important historical information. It's fun and informative for adults and really educational for kids.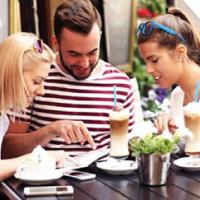 Discover
Your special tour App will alert you to offers at nearby bars, coffee shops and restaurants, so you can break your tour and make your day even more enjoyable.
Your Exclusive Money Saving Offers
The Handheld Video Tours customers get special money saving offers. Take a break for a coffee, lunch or dinner near the points you are visiting making your day even more enjoyable. There is no better way to visit a city than with a Handheld Mobile Video Tour.
Get it now!
Get your Handheld video tours pack now!..
Great Events Happening in Liverpool
Check out all the great reasons to visit Liverpool in the next few months. There is so much going on!
A Handheld Mobile Video Tour is the perfect way to get the best out your visit.